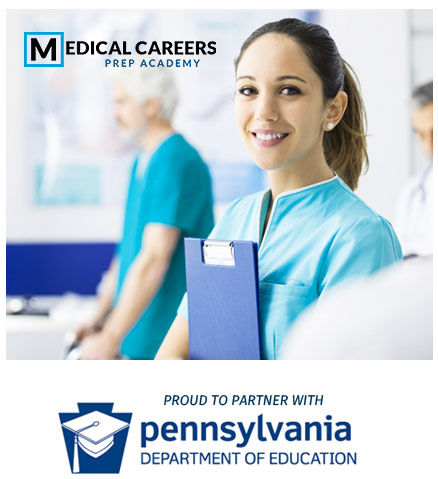 Are you interested in a rewarding career in health care, but don't have several years to invest?
You've come to the right place!
Welcome to the Medical Careers Prep Academy, where you can become fully certified for a health care career in just 8 to 16 weeks. With an emphasis on the efficiency and quality of patient care, we provide invaluable higher education that truly improves and makes a difference in our students' lives.
Our relevant and affordable educational programs are designed to meet the growing long-term care needs of allied health professionals in Philadelphia and the surrounding area. We are licensed through the state of Pennsylvania, and our programs offer both a theoretical component and hands-on training.
Why Choose Medical Careers Prep Academy

AFFORDABLE TUITION
Smaller Financial Commitment
Pay as you go
Interest Free Payments
Customized Payment Plans

STUDENT CENTERED INSTRUCTION
Small Classrooms
Get Noticed
Personalized Approach
Enhanced Learning

DEDICATED TO YOUR EDUCATION
Licensed and Registered Program
Experienced Instructors
Convenient Schedules
Certification Approved Program

DIGITAL LEARNING
Interactive Learning Tools
Access Study Material from Home
Mobile Friendly Coursework
Student Portal

HANDS-ON LEARNING
Critical Thinking and Problem Solving
Increased Engagement
Instant Feedback
Real-world Experience

CONVENIENT LOCATION
Minutes from downtown Philadelphia
Highly accessible to the entire regional rail and bus transit network
Offering off-street parking