Hemodialysis Technician
FLEXIBLE 8 WEEK COURSE | BEGINS JANUARY 2019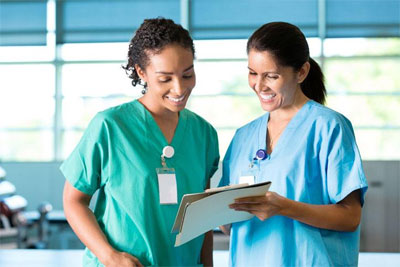 Are you eager to begin a fulfilling career in the healthcare field but unsure of which path to pursue?
Take the first step to toward making a difference and working toward a brighter future with the Dialysis Patient Care Technician program.
Completing this program provides you with a diploma and prepares you to take the National Certification Exam to start work as a CCHT, Certified Clinical Hemodialysis Technician.
With flexible, affordable payment options, you can get started on your Dialysis Technician training today.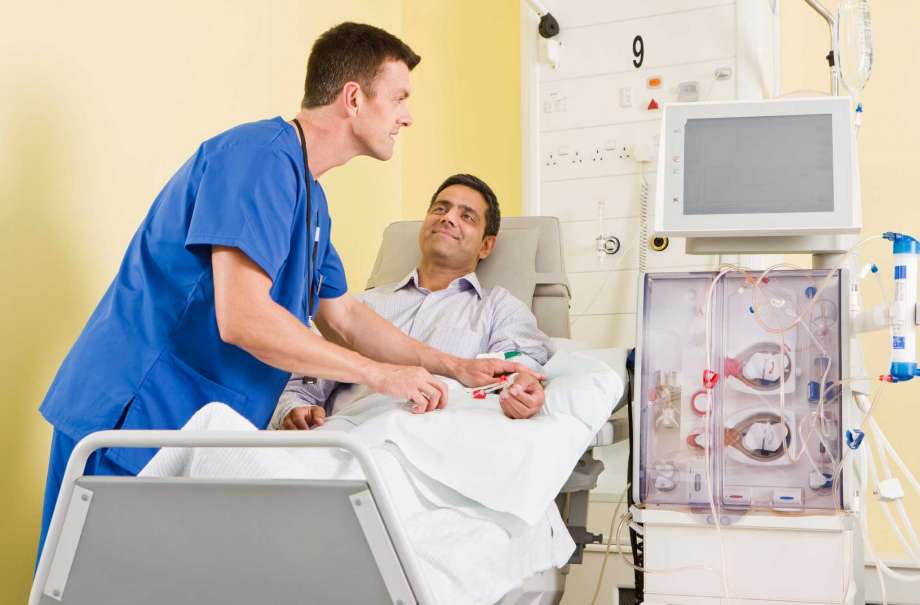 Hemodialysis Patient Care Technician
Career Overview:
Patient care technicians assist the medical staff in caring for patients with chronic kidney disease. A Dialysis Patient Care Technician will work under the supervision of a registered or licensed practical nurse to administer this life-sustaining procedure in a highly invasive and specialized patient care environment.
Certified Dialysis Patient Care Technicians perform the hemodialysis procedure, which removes waste products from the patient's blood. During this process, the blood is removed from the patient's body, cycled through an artificial kidney cleansing the blood of metabolic waste products, and then returned to the patient.
Many roles are performed including equipment management — cleaning and maintaining the hemodialysis machines, programming for monitoring and acting as the primary caregiver to the patient. As the primary caregiver, a Dialysis Patient Care Technician will create daily reports of their status, conduct tests, and obtain specimens for testing. Many roles are performed including the monitoring of patients, creating status reports, conducting tests, obtaining specimens for testing.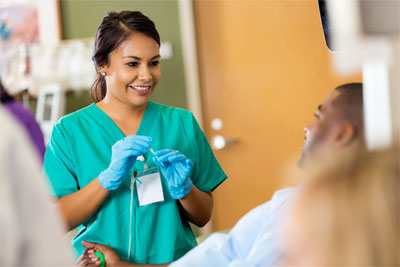 Introduction to Hemodialysis Course Details
Medical Careers Prep Academy's Dialysis Technician training is designed to train students the practical skills and theoretical knowledge needed to be efficient and effective in the field as a patient care technician. This diploma program will prepare graduates to take the National Certification Exam and start work as a CCHT, Certified Clinical Hemodialysis Technician.
Program topics include medical terminology, anatomy, and physiology of the kidney, blood chemistry, renal diseases, and disorders, with appropriate interventions. Students will be trained to operate dialysis equipment and learn how to communicate effectively with patients and team members.
Course Curriculum
Medical Terminology
Medical terminology related to dialysis.
Anatomy & Physiology
Anatomy and normal functions of the kidneys and origins of the terms pertaining to the field of Nephrology.
Renal Failure
Wellness and disease concepts.
Treatment of Renal Failure
Treatment options of renal failure.
The Hemodialysis Procedure
The hemodialysis procedure and techniques.
The Hemodialysis Team
The role of the full hemodialysis professional team and their functions.
Ethics, Rights and Responsibilities
Quality improvement
Renal Nutrition
Renal diet and regimens.
Principles of Hemodialysis
Principles and fluid dynamics.
Vascular Access
Types of vascular access and techniques.
Patient and Staff Safety
Prevention and Infection control.
Safety Precautions and Procedures
Osha regulations and workplace safety standards.
Pre-Dialysis Procedures
Pre-Treatment functions and steps.
Dialysis Treatment Procedure
Machine functions and preparation.
Dialyzer Reprocessing
Benefits, risks and functions.
Dialysis Adequacy
Urea signs and symptoms
Laboratory Analysis and Interpretation
Essential tests, interpretation and medications.
Dialyzer, Dialysate and Delivery System
Purpose and primary functions of the dialysis delivery system.
Post-Dialysis Treatment Procedures
Post-Dialysis treatment functions and steps.
General Patient Skills
Professional behavior and employability skills.
Water Treatment
Purpose, advantages and disadvantages.
IMPORTANT CERTIFICATION REQUIREMENTS:
Be sure to click here for the requirements on dialysis certification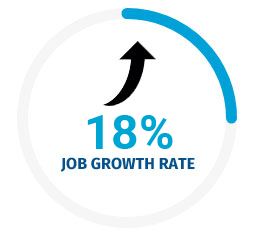 Why become a Dialysis Patient Care Technician?
Allied healthcare professionals work in a dynamic field with a growing number of career opportunities. Some of the positions involve direct patient care in a variety of settings. Dialysis Patient Care Technicians are important members of the healthcare team and will play an essential role in the lives of the patient and their families. A career as a dialysis technician is both well-paying and highly rewarding. As the population ages so do the demand for qualified dialysis technicians.
AFFORDABLE TUITION OPTIONS
This program has affordable tuition with a combination of grants, interest free payment plan options and loans available to those who qualify. For more information call an admissions representative at 1-800-934-5771.
Why Choose Medical Careers Prep Academy

AFFORDABLE TUITION
Smaller Financial Commitment
Pay as you go
Interest Free Payments
Customized Payment Plans

STUDENT CENTERED INSTRUCTION
Small Classrooms
Get Noticed
Personalized Approach
Enhanced Learning

DEDICATED TO YOUR EDUCATION
Licensed and Registered Program
Experienced Instructors
Convenient Schedules
Certification Approved Program

DIGITAL LEARNING
Interactive Learning Tools
Access Study Material from Home
Mobile Friendly Coursework
Student Portal

HANDS-ON LEARNING
Critical Thinking and Problem Solving
Increased Engagement
Instant Feedback
Real-world Experience

CONVENIENT LOCATION
Minutes from downtown Philadelphia
Highly accessible to the entire regional rail and bus transit network
Offering off-street parking